Introducing the Randall Albers
Young Writers Award
With the start of the new year, the Chicago Literary Hall of Fame (CHLOF) institutes a new award: the Randall Albers Young Writers Award.
The award has the dual value of both honoring one of Chicago's most beloved literary dignitaries, Randall Albers, as well as recognizing, supporting, highlighting, and celebrating the literary gifts of Chicago's youth.
The Randall Albers Young Writers Award is open to all Chicago-area students currently enrolled in grades 9–12. This year's inaugural awards will honor young writers of fiction and nonfiction.
A $500 prize will be awarded to the 2023 1st Place winner, with finalists receiving the following amounts:
2nd Place: $250
3rd Place: $150
4th Place: $100
Each winner will also receive a writing consultation with one of the editors for DePaul's Blue Book: Best American High School Writing 2023, and their winning pieces may be eligible for inclusion in the publication. The winner and finalists will be listed on our website and will have the opportunity to read from their entries during the award ceremony.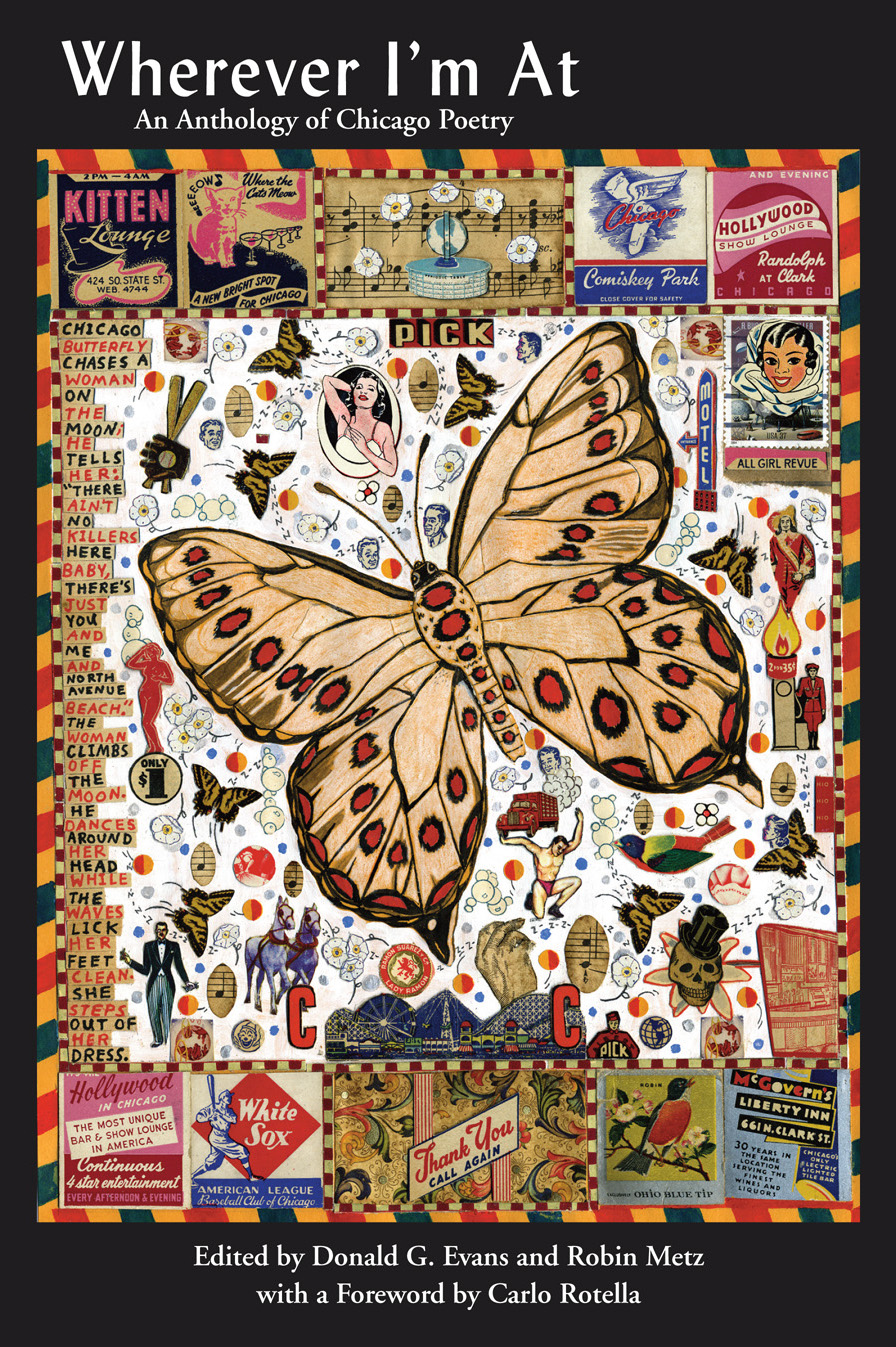 Wherever I'm At: An Anthology of Chicago Poetry, Chicago Literary Hall of Fame's first major publication, launched on Monday, June 13, 2022. The collection features outstanding work produced by more than 150 poets and artists, telling a story of Chicago not found in the guidebooks. Events celebrating the book will be announced here: you can order Wherever I'm At now.
Thursday, January 19, 2023 — Midwest Modern Language Association The MMLA has selected Wherever I'm at: An Anthology of Chicago Poetry for its prestigious 2022 Book of the Year prize. "…readers move, with the poets and artists, through many neighborhoods, travel to legendary (sometimes lost) establishments, pop into the great cultural institutions, dive into historical moments, even ride the famous Ferris Wheel … a story of a city that is different things to different people, with interests and ideas that sometime overlap and sometimes diverge, but always come from a place of deep love." Read more